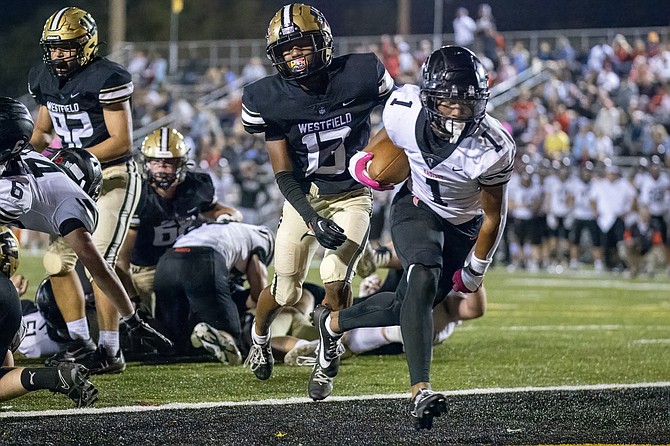 For the Madison Warhawks it was another game where they just don't quit. On Friday night in Chantilly, the undefeated Warhawks had about all they could handle. The Westfield Bulldogs would jump out to an early 7-0 lead when Kennedy Duda powered his way in from four yards out with 6:25 remaining in the opening quarter. Madison would score on an equalizer when Dominic Knicely scored on a 25 yard reception. 
Later in the 2nd quarter Westfield kicker Will Wiemann kicked a 25 yard field goal to give the Bulldogs a 10-7 advantage. Madison would take the lead when Dominic Knicely rushed in from 5 yards out giving the Warhawks their first lead 14-10, but Westfield would have an answer when quarterback Matthew Jenks scored on a quarterback keeper with 3:04 to play before the half. 
Matthew Jenks would find Huda Johnson on a 20 yard touchdown reception with 10:42 to play in the game, the Bulldogs now up 24-14. 
But Madison, runners-up in the previous two Class 6 Virginia State Championships, scored the first of two 4th quarter touchdowns when Warhawk quarterback Cord Yates ran in for a short touchdown with 4:20 to play in the game. The Warhawks were now down 24-21. 
Cael Yates would score Madison's second touchdown with just :39n seconds to play leaving the Bulldog crowd in shock. 
Westfield had one final opportunity when Westfield QB Jenks would throw a Hail Mary on the final play of the game into the endzone which was nearly intercepted as time expired. With the 28-24 win Madison (7-0) (2-0) will host South Lakes. Westfield will host crosstown rival Centreville.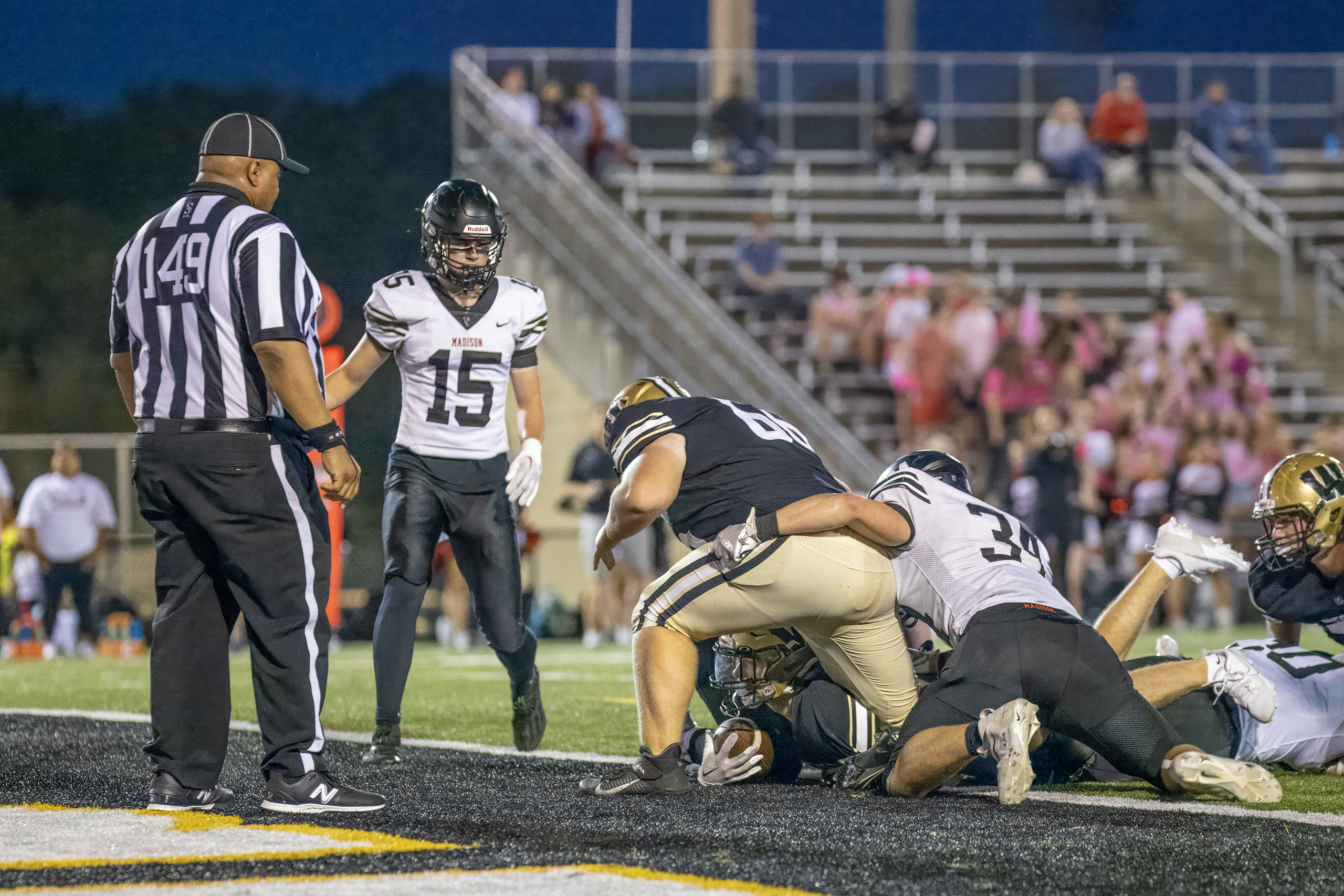 Kennedy Duda puts the game's first points on the board in Westfield's 28-24 loss to Madison.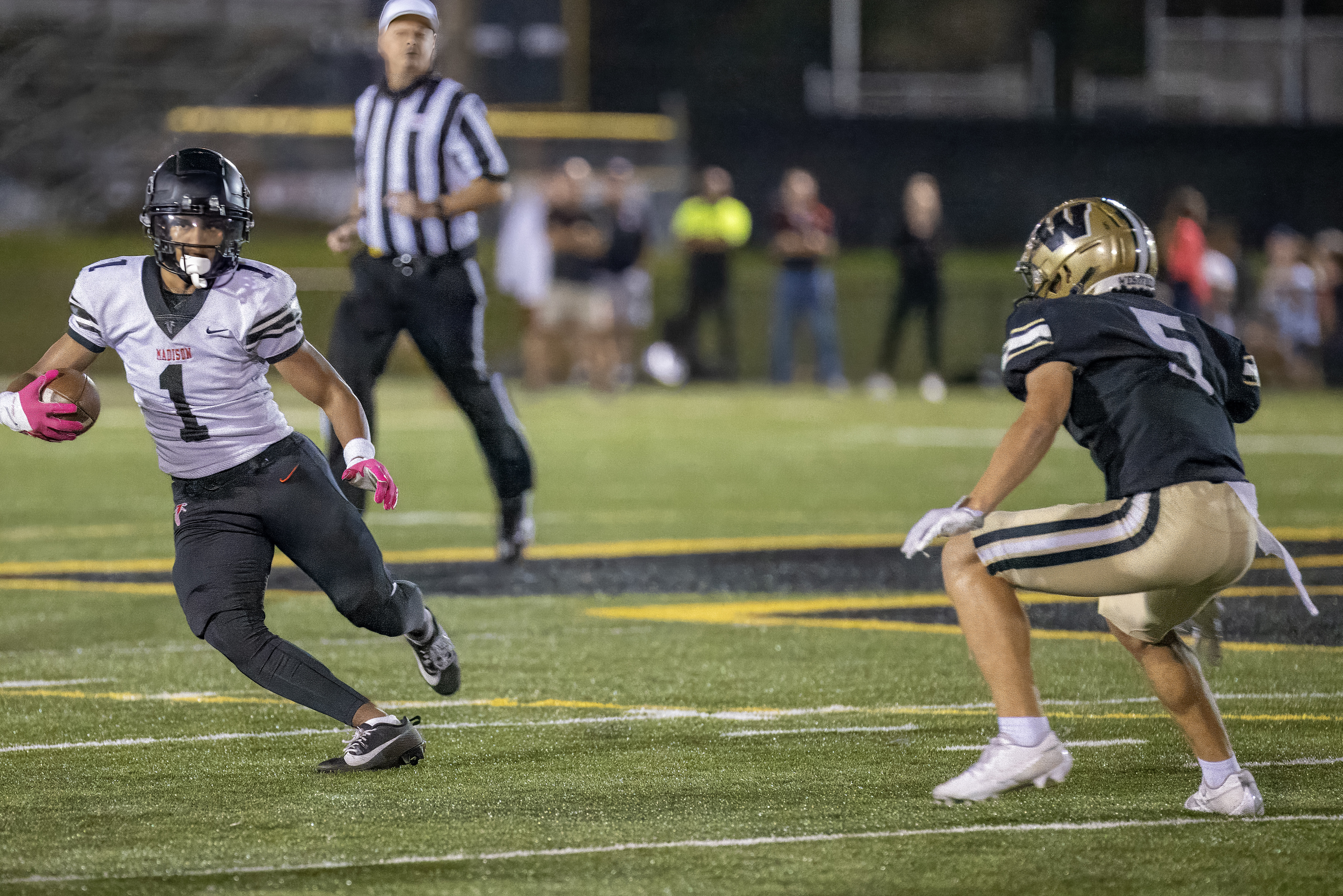 Dominic Knicely runs with the ball while trying to avoid Connor Morin #5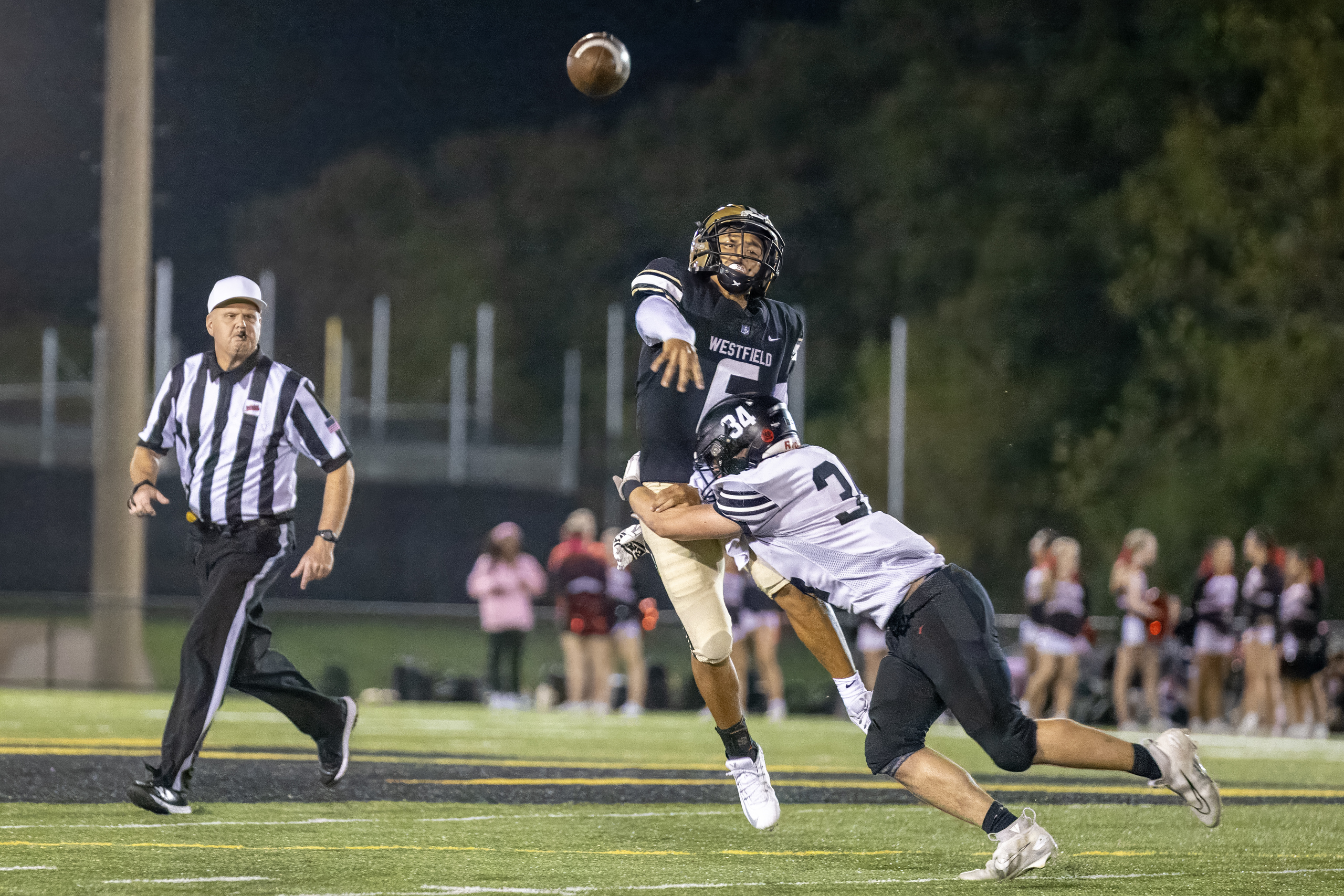 Matthew Jenks is hit as he releases a pass down the field.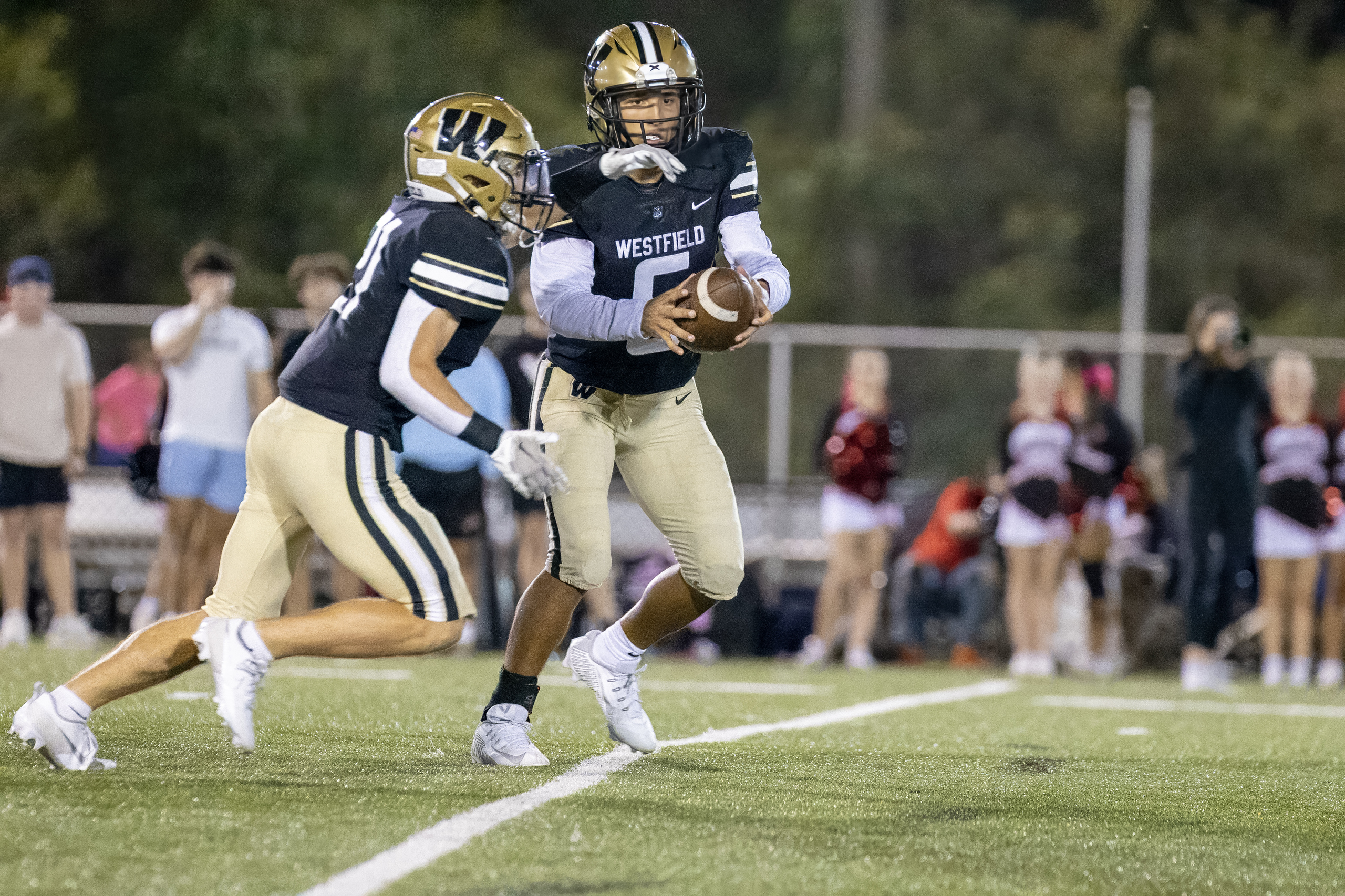 Matthew Jenks prepares to hand off to Kennedy Duda.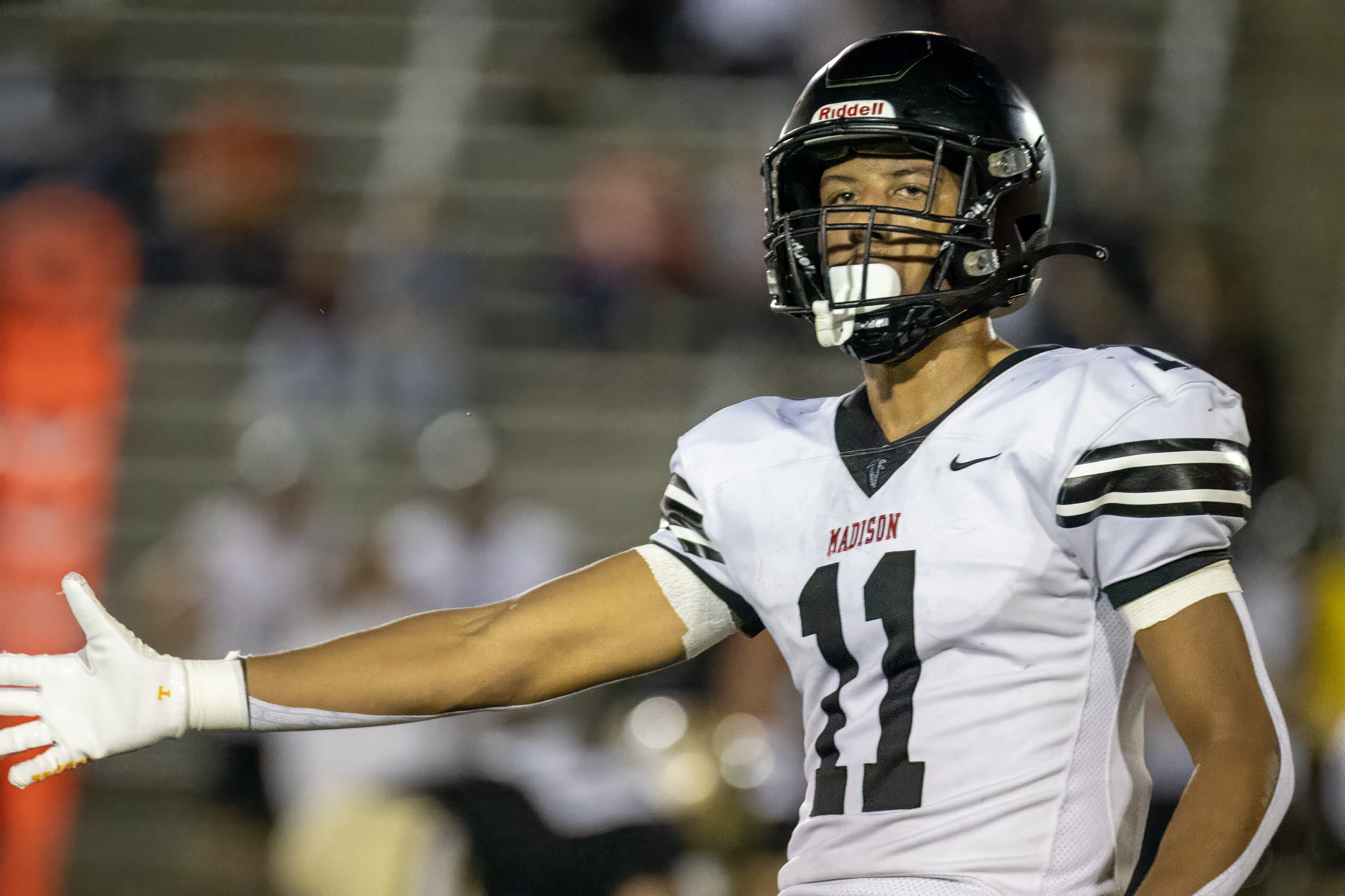 Darren Knicely #11 lines up to ensure he is onside prior to Warhawks snap.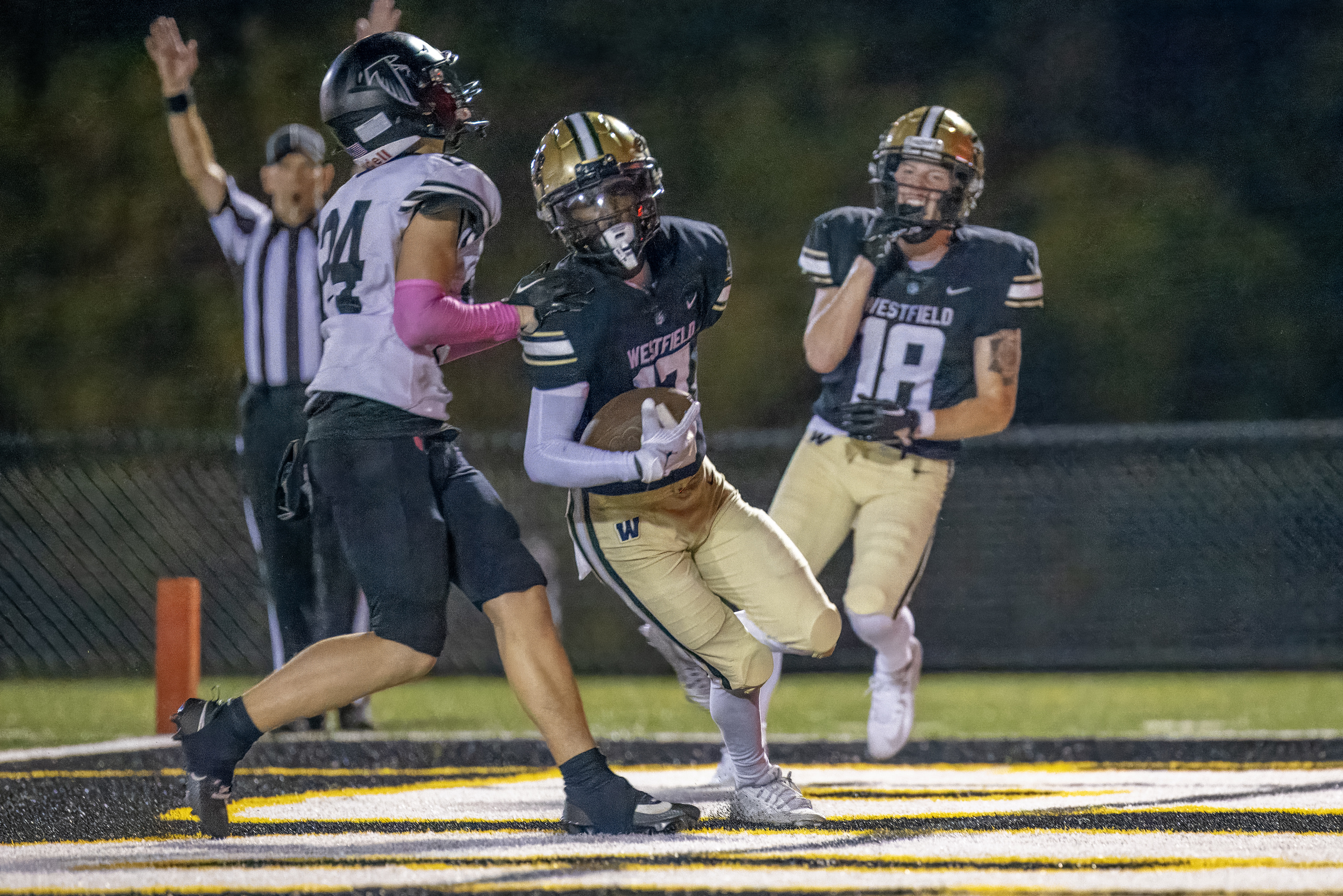 Huda Johnson #17 is in the endzone after a 20 yard touchdown reception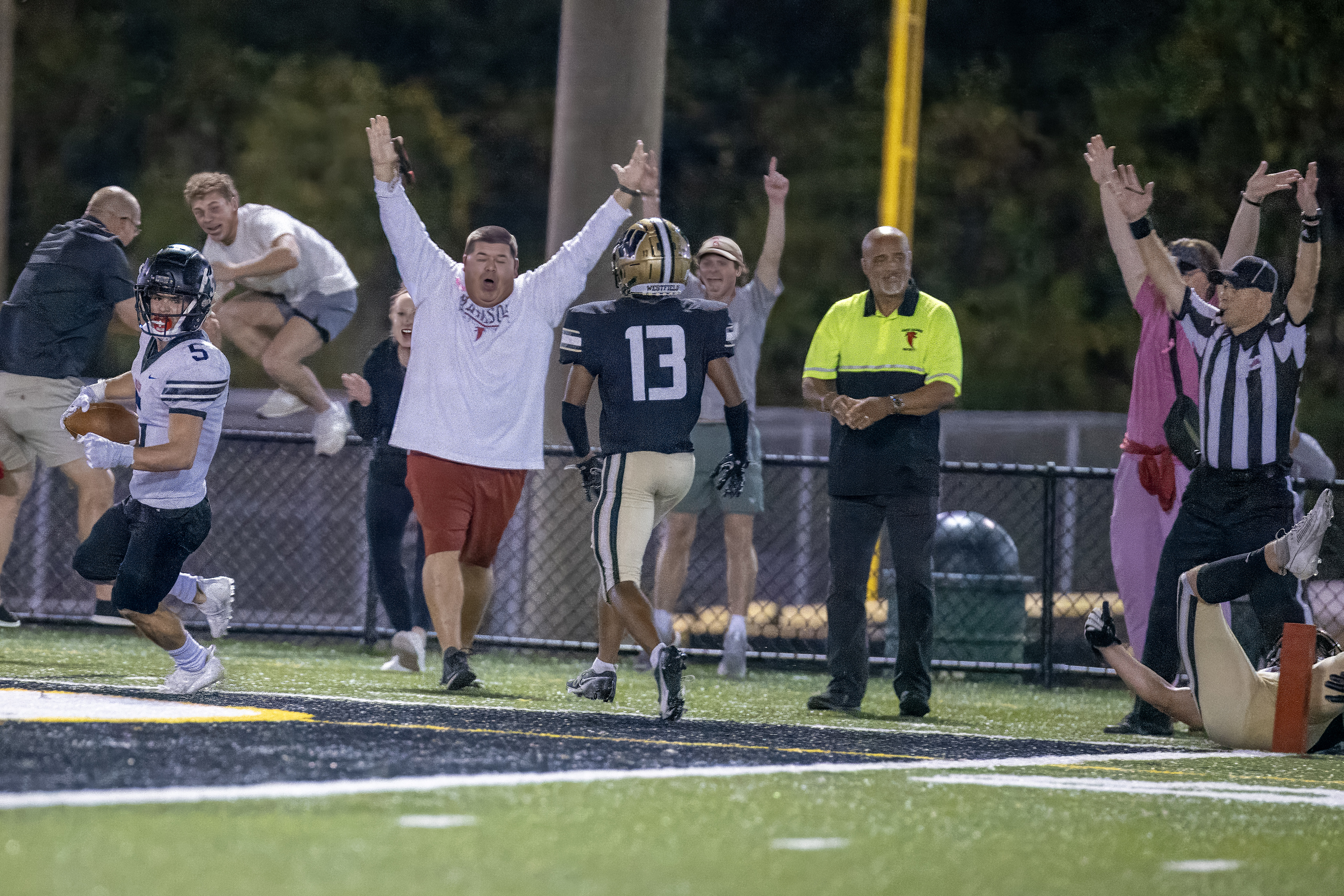 Cael Yates #5 is in the endzone with :39 seconds to play after his 30 yard touchdown reception, which was the game winner