Fri

Sat

Sun

Mon

Tue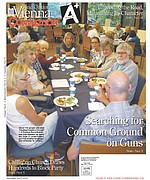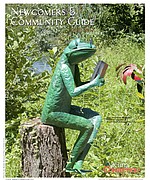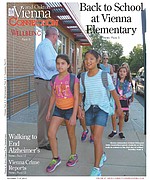 More Stories
Kudos to Board of Supervisors for unanimous approval of independent police auditor; now on to the Civilian Review Panel.
The Fairfax County Board of Supervisors voted to create the position and office of independent police auditor on Tuesday, Sept. 20, creating the first civilian, independent oversight of law enforcement in Fairfax County. The unanimous vote demonstrated the board's commitment to the ongoing process that began early in 2015 when Board of Supervisors Chairman Sharon Bulova established the 32-member Ad Hoc Police Practices Review Commission.

Unity of Fairfax will celebrate its 60th anniversary, known as the "Diamond Jubilee," during the weekend of Oct. 7-9 at 2854 Hunter Mill Road in Oakton. The church will host a gala dinner dance on Friday, Oct. 7, followed by the annual Fall Festival on Sunday, Oct. 9. All previous ministers have been invited to attend the gala and also to give remarks during Sunday services. Among them are Rev. Donna Johnson who is now serving as president and CEO of Unity Worldwide Ministries in Lee's Summit, Mo.

Fun-filled day featured activities, prizes, music, pizza – and a helicopter.
Clear sunny skies and mild temperatures have a way of bringing out the families to community events. The Vienna Police Department could not have ordered a more perfect Sunday afternoon for the launch of a new Vienna tradition, Cops and Kids Fun Run --- and fun day.

From Oktoberfest celebration to a wintry block party, there's a fun event for any age.
Fall marks the start of the festive season, the fair season, from holiday-themed events to traditional seasonal events.
On Monday, Sept. 26, Green Hedges School, a co-ed independent school in Vienna, held their 75th Anniversary Celebration, joined by the community, alumni and parents.