Thu

Fri

Sat

Sun

Mon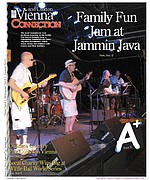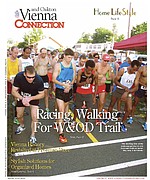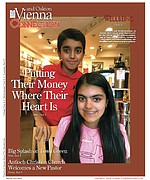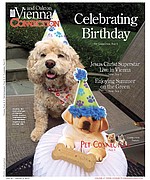 More Stories
Take one action for awareness of National Suicide Prevention week #MindsMatter.
It's 3 p.m. School's out. Like clockwork, alerts start ringing, letting our crisis workers know that young people are out of class, and they need to talk.

From community center to Marco Polo, change comes to Vienna.
Vienna doesn't change much … and that's the way the Vienna zip codes like it --- a small-town feel, family-focused. There's not much in the way of crime unless an unlocked vehicle break-in counts. The annual Halloween parade, Oktoberfest, Church Street Stroll, and ViVa! Vienna! are traditions that don't die.
Sweltering heat did not deter families from activities and games on grounds of Freeman House.
If smiles, wonderment, laughter, photo ops, and crowds are an indication of success, by that standard the debut Historic Vienna, Inc. Freeman House "country fair" on Aug. 20 was a booming celebration of country life.

Two Girl Scout sisters try to bring hope for better health to Swaziland.
Girl Scout sisters, Taylor and Samantha Lane, both went beyond their Girl Scout Gold Awards this summer through their volunteer work in Swaziland.
In July, 2016, 127 homes sold between $1,875,000-$230,000 in the Vienna and Oakton area.
Vienna, Oakton Home Sales: July, 2016