Sat

Sun

Mon

Tue

Wed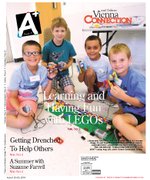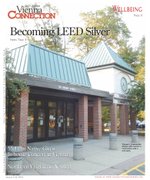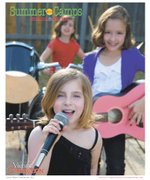 More Stories
Lily Campbell dances at Kennedy Center's three-week exclusive dance training program.
Ever since she could remember, Lily Campbell has been a dancer. Now 15 and a rising sophomore at James Madison High School, Lily just finished the three week 22nd Annual exclusive training program with Suzanne Farrell at The Kennedy Center.
In conjunction with the United States Drug Enforcement Administration (D.E.A.) and state and local law enforcement agencies, the Vienna Police Department will again participate in a one-day initiative to remove potentially dangerous controlled substances from area homes.
Letter to the Editor
Four years ago, a practical doctor said something like this: "So let me get this straight. We're going to be gifted with a healthcare plan we are forced to purchase, and fined if we don't, which purportedly covers at least 10 million more people, without adding a single new doctor, but provides for 16,000 new IRS agents, written by a committee whose chairman says he doesn't understand it, passed by a Congress that didn't read it (but exempted themselves from it), supported by a government which has already bankrupted Social Security and Medicare, all financed by a country that's broke. So what the "blank" could possibly go wrong?"
On June 18, the Vienna Optimist Club held their annual banquet to honor the 2013 Charles A. Robinson Respect for Law Enforcement Award recipients at the Marco Polo Restaurant in Vienna. Officer Patrick "Pat" Kiley was chosen as the Town of Vienna Police Department's Optimist Club award winner.
Q&A: Infielder led Cougars in batting average as freshman.
Oakton's Joe Rizzo is committed to the University of South Carolina.