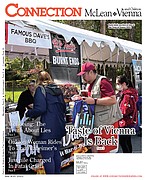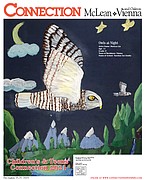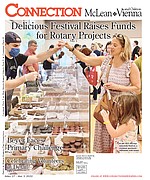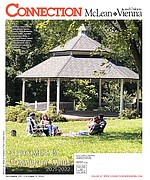 More Stories
During the last two years, we have seen small businesses, families, and loved ones devastated by this pandemic. We have united with our neighbors...

Rappellers raise funds for New Hope Housing.
Excitement was mixed with tinges of fear as more than 80 volunteers rappelled down the 14-story Crystal City Hilton as part of the Over the Edge fundraiser for New Hope Housing.

The Alzheimer's Association will hold its first ever Ride to End ALZ in the Nation's Capital on Sunday, May 15. To date, more than 200 riders from Maryland, Virginia and the District of Columbia, as well as from states...
Fundraiser supports the Vienna Volunteer Fire Department.
After a two-year COVID pause, the family-friendly Taste of Vienna, presented by the Vienna Volunteer Fire Department, returned on Saturday, May 1, 2022, to showcase the great dishes from local restaurants and food trucks and raise funds.
As another school year approaches its close, capped by the annual standardized testing season that hijacks the reasons any teacher teaches, I do what most teachers do...