Tue

Wed

Thu

Fri

Sat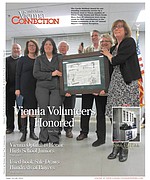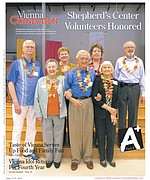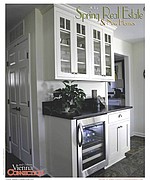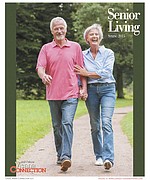 More Stories
Weekly happenings in Vienna

Youth Awards of Excellence renamed in honor of founder TR Cook.
The Optimists' slogan is, "bringing out the best in kids." On April 15, the Optimist Club of Greater Vienna recognized outstanding high school juniors from George C. Marshall, James Madison, and Oakton high schools at its newly-renamed TR Cook Awards of Excellence presentation at Madison.

When the Vienna Community Center opened at 8 a.m. on Saturday, April 18, book lovers moved in, snaking their way around the hallway.

Individuals, businesses, recognized for contributions to community.
More than 35 volunteers were recognized for their contributions to the Vienna community at the 14th Annual Mayor's Volunteer Reception held on April 14 at the Vienna Volunteer Fire Department's Flame Room.

Cougars improve to 9-­0 with win over Centreville.
The Oakton baseball team is off to a 9-0 start.