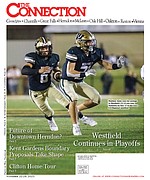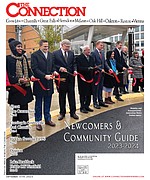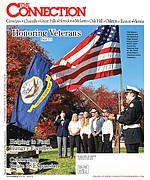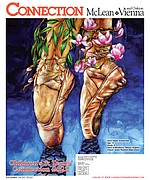 More Stories

Brothers score five TDs between them.
The Madison Warhawks hosted the visiting Langley Saxons on Nov. 10 in Vienna for a first round football playoff game.
Seven candidates are running for six seats on the Vienna Town Council. Early voting is underway, and final Election Day is Tuesday, Nov. 7, 2023. Three of the seven candidates are incumbents: Chuck Anderson, Howard J. Springsteen and Ray Brill. Mayor Linda Colbert is running unopposed. All candidates run as Independents.
South Lakes carries on at 8-0
The South Lakes Seahawks and Madison Warhawks faced off on Friday, Oct. 20 for a battle of unbeatens. South Lakes was averaging 50 points a game and Madison averaging 30. But Friday night would be far lower scoring.
Town of Vienna residents and businesses are encouraged to compete in this year's "Shine Bright, Vienna" holiday decorating contest. Applications for the 2024 contest are now available online at www.viennava.gov/holiday or at the Vienna Community Center, 120 Cherry St., SE.
Stop by the Vienna Community Center on Saturday, Oct. 28