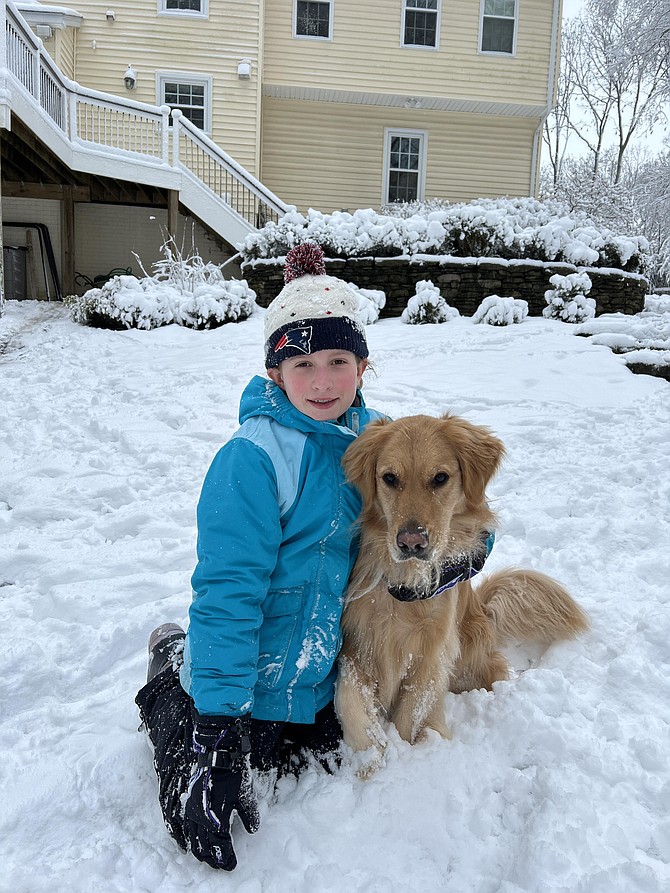 It was a beautiful day for the children of Great Falls, sledding, making snowballs and snowmen, and enjoying their pets and siblings. In Vienna, 7 inches of snow was recorded at the end of the storm.
Photos by Jayana Garvey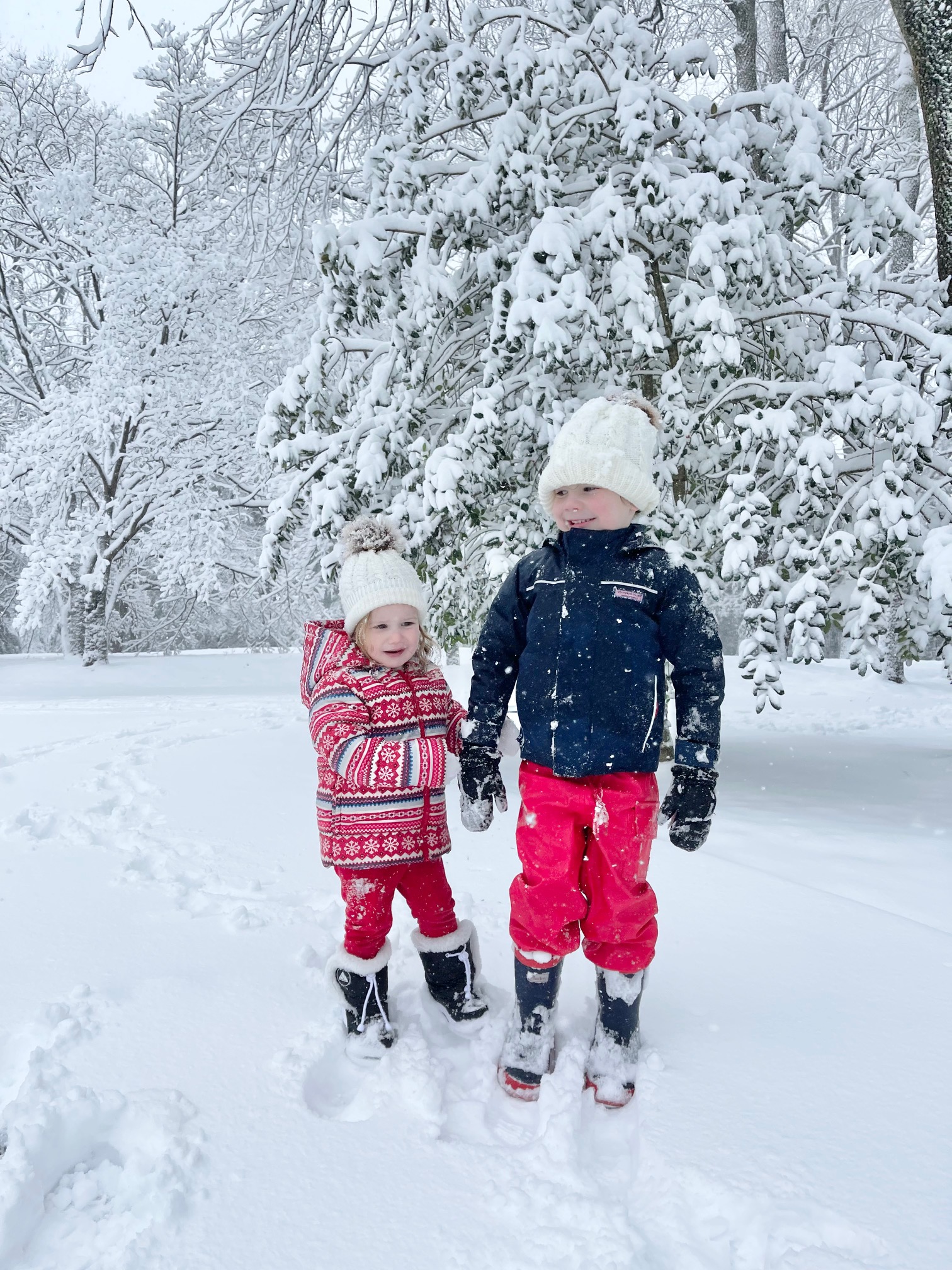 Blair Garvey, 2, and her brother Graham, enjoy the snow in Great Falls.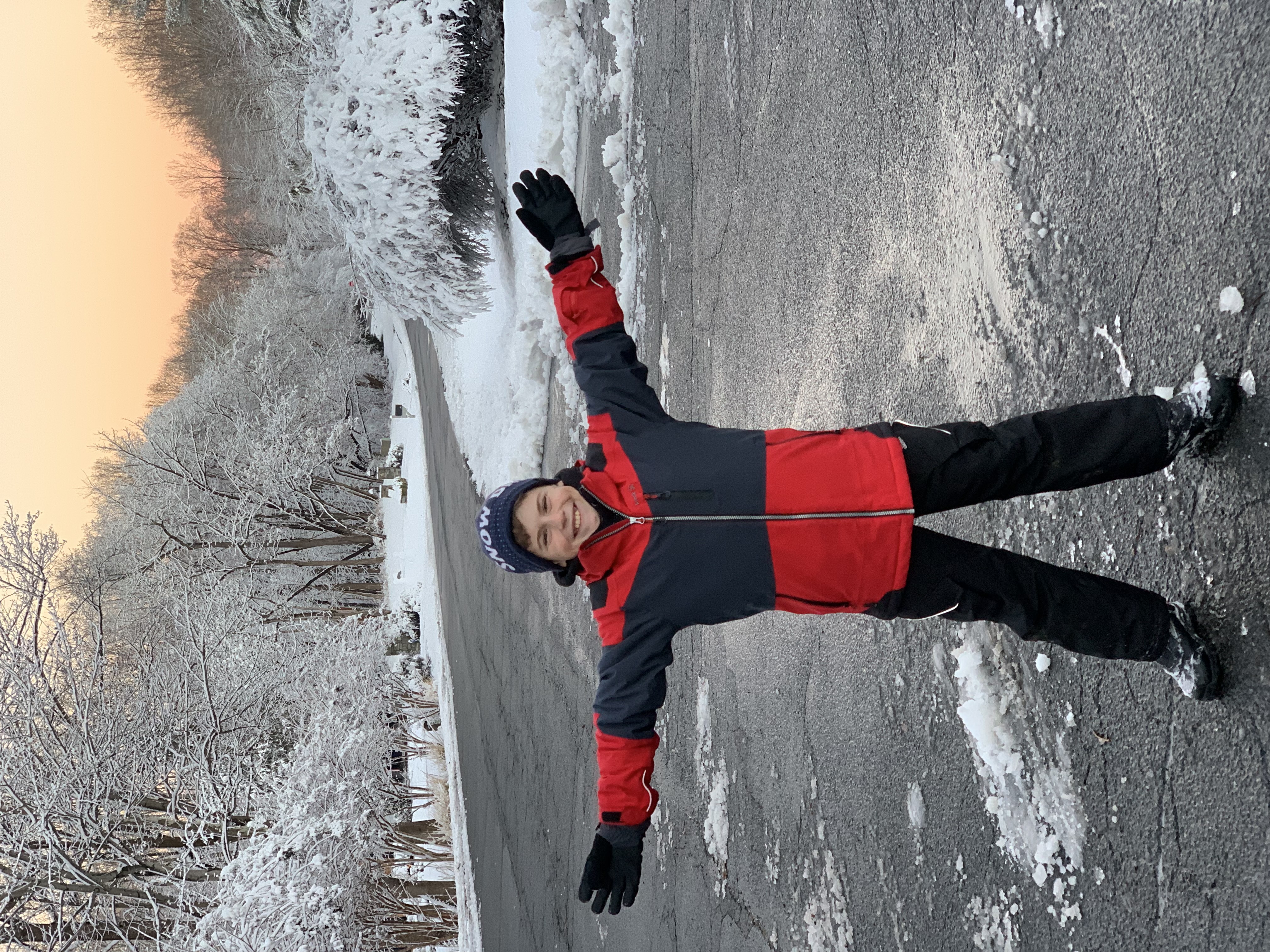 Carter Martin, age 9, enjoys the winter wonderland as the sun sets over Falcon Ridge in Great Falls.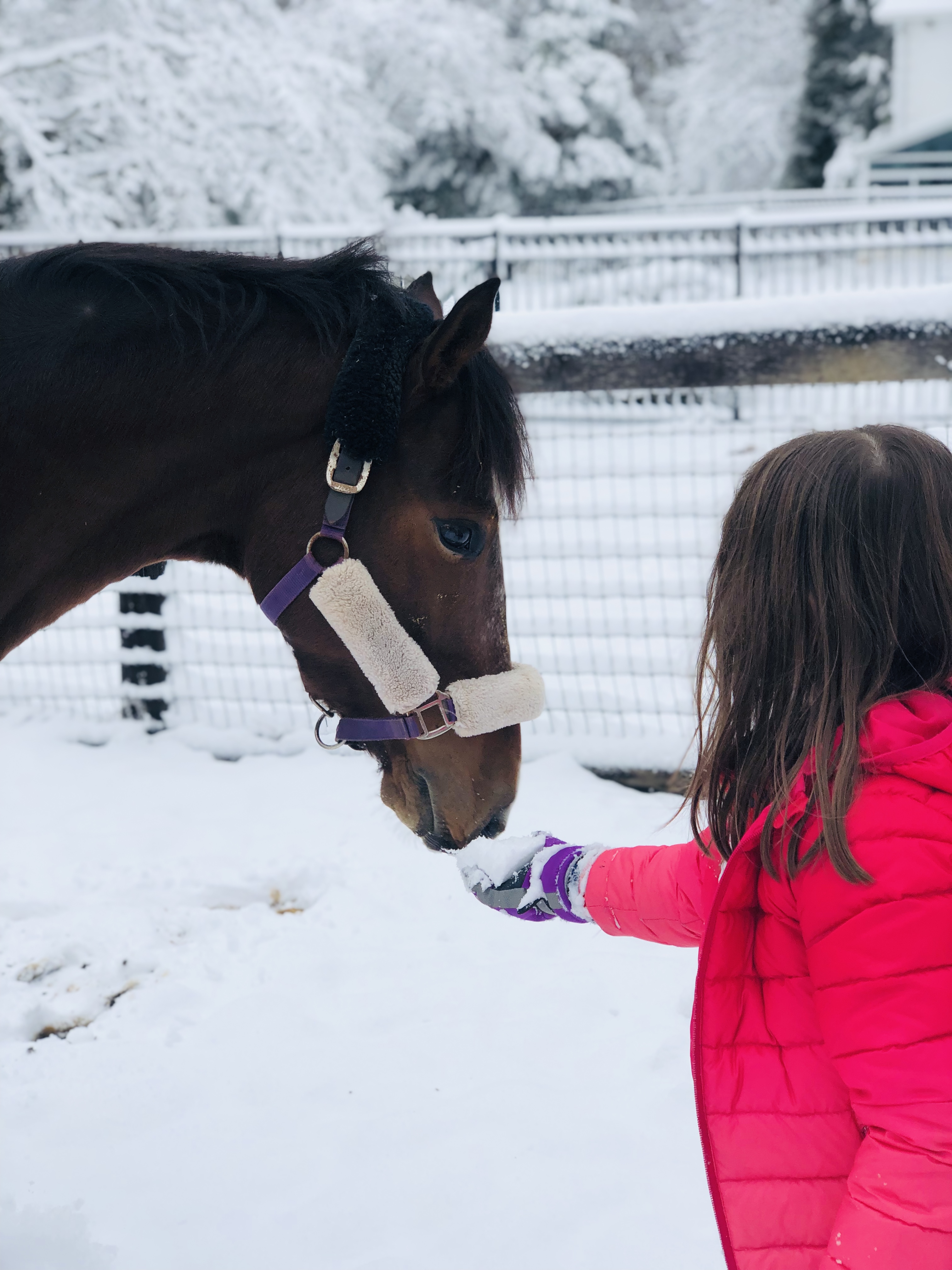 Photo by Meredith Barker, DVM
Florida pony's first taste of a snowball. Coco Burkholder offers the snowball to Tate.