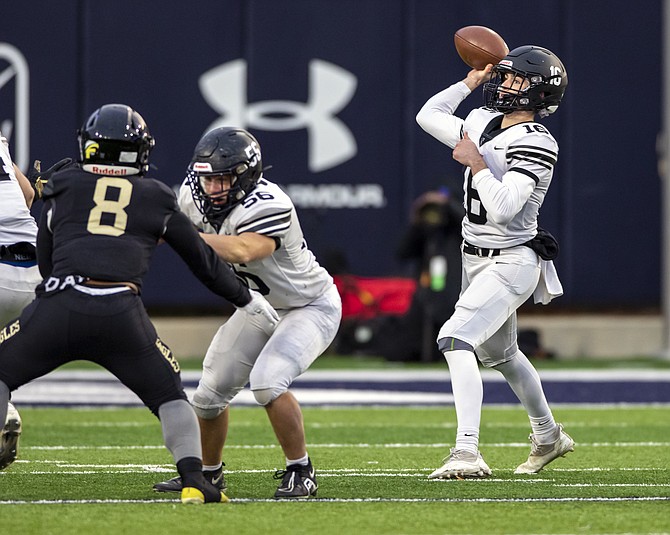 The Madison Warhawks (11-3) battled the Freedom-Woodbridge Eagles (14-0) for the Virginia Class 6 Football State Championship on Dec. 10 at SB Ballard Stadium on the campus of Old Dominion University in Norfolk, VA. 
Madison advanced to the final after winning playoff games over Washington Liberty, Yorktown, Centreville and Fairfax. Freedom-Woodbridge advanced to the game after beating Garfield, John Champe, Patriot and Western Branch. 
The Warhawks Ian Kenny intercepted Freedom-Woodbridge QB Tristan Evans in the 2nd quarter, stopping an Eagle drive. Madison put points on the board with 9:02 to play in the 2nd quarter when Warhawk QB Mac Lewis would score on a 1 yard rushing touchdown. Mac Lewis also scored on a 30 yard touchdown run in the 3rd quarter with 7:36 . After an offsides on Freedom - Woodbridge, Madison opted for and was successful on a 2 point conversion run by Angelo Jriege the score was now 28-14, Freedom- Woodbridge. 
Madison Head coach Justin Counts was quick to give credit to Freedom - Woodbridge after the game and also credited his team for never giving up. With the 48-14 win Freedom wins the school's first state championship.