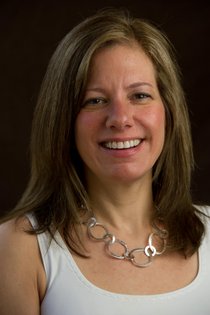 Victoria Ross, Fairfax County Reporter for The Connection Newspapers, has a diverse media background as a journalist, editor, freelance writer and media spokesperson for county government.
Victoria covers Fairfax County government as well as county-related matters in the Virginia legislature, including politics, transportation, housing, education and county services. She has developed and written several special editions and series, including award-winning in-depth coverage of homelessness in Fairfax County and the impact of immigration and diversity in the county. During the 2012 elections, she covered President Barack Obama's rallies in Fairfax County, as well as the president's second inauguration. She also covered several other high-profile races, including U.S. Senator Tim Kaine's race against former Virginia governor and U.S. Senator George Allen.
Her extensive coverage of homelessness in Fairfax County helped earn The Connection the prestigious 2011 Virginia Press Association Award for Journalistic Integrity and Community Service. Other awards given for Victoria's work include the Fairfax County Media Partnership Award in May, 2012, and Virginia Press Awards for In-Depth Or Investigative Reporting for 2011 (2nd and 3rd place) and 2012 (1st place) and for Multimedia Feature Report (2011, 1st place).
A magna cum laude graduate of James Madison University and The University of Virginia, she started her journalism career in Dayton, Ohio where she was named the youngest-ever editor-in-chief of Times Publications, a chain of community and daily newspapers. As a reporter and editor of The Kettering-Oakwood Times and The Centreville-Bellbrook Times, she won several first-place Ohio Newspaper Association Awards for investigative reporting, business reporting and feature writing.
In 1994, she and her husband moved to Charlotte, where she became the media spokesperson for The Fighting Back Project, a nationally-recognized anti-drug program, co-funded by the Robert Wood Johnson Foundation and Mecklenburg County.
She worked closely with the board's co-chairs — Franklin McCain, one of the Greensboro Four who participated in the Woolworth sit-ins during the Civil Rights movement, and Cullie Tarleton, broadcasting executive and North Carolina State Representative — to raise the community profile of the program. That same year, she was appointed by the Board of County Commissioners to serve on Charlotte's Diversity Task Force. In 1997, she became communications director for Mecklenburg County government, where she worked until moving to Montgomery County, Maryland, in 2003.
While freelancing for several local publications, she started a Diversity Book & Film Club that was the subject of a 2006 feature story The Washington Post. Victoria was born in Baltimore and raised in Fairfax County. She currently lives in Vienna with her husband, two children and two amazing dogs.

Recent Stories

Voices ring for All County Choral Festival.
It's Election Day: Vienna, Oakton Vote
November 8, 2016
As long as you are in line by 7 p.m., you will be able to vote. Polls are open from 6 a.m. to 7 p.m. If you are planning to vote on your way home from work, give yourself plenty of travel time. Election officials want you to keep in mind that you need to be in line by 7 p.m at your poll location in order to cast your vote.
Senator Tim Kaine spends last day before VP pick showing why Virginia matters.
No one knew it at the time, but Sen. Timothy M. Kaine's (D-Va.) public appearances moderating roundtables in Northern Virginia last Thursday, July 21 would be his last day of relative political anonymity before being catapulted to political prominence 24 hours later as Hillary Clinton's pick for her Vice-Presidential running mate.
Runners of all ages brave gusty winds and freezing temps to support James Madison High School's Track & Field 5K Fun Run.
The popular slogan for James Madison High School in Vienna was particularly fitting Sunday morning, as hundreds of Mad Men - and women - braved raucous winds and bone-chilling cold to run, walk and jog in the 11th annual 5K Fun Run/Walk to benefit the Track and Field program.

All politics is local, in Fairfax County, too: Who runs for Board of Supervisors in November?
You may be surprised – or dismayed – to learn that the 10 men and women who occupy Fairfax County Board of Supervisors wield enormous power and influence over your everyday lives.
Dancing, shouting, singing welcome at special screenings for children, families affected by autism.
July is the hottest month for Hollywood's cavalcade of blockbuster films, as studios compete for audience dollars and crash into each other to be the first to release their tent pole films, such as Avengers, Jurassic World, Mission Impossible-Rogue Nation, and Fantastic Four.

The Boone family of Oakton honors daughter by giving others a chance at football victory.
Youth football in Vienna and Oakton is an all-encompassing family affair, with players' parents and grandparents running the concession stand and the chain gangs while cheerleading sisters wave pom-poms and younger brothers hustle during half-time to get the players water.
Petersen's "Good Samaritan Overdose Protection" law goes into effect July 1.
Accidental overdose deaths are now the leading cause of accidental death in the United States, exceeding even motor vehicle accidents among people ages 25 to 64, according to a recently released study by the National Institute on Drug Abuse. Last year, an estimated 210 heroin overdoses fatalities occurred in Virginia, with the highest number in Fairfax and Prince William counties.

Pope Francis, who became the Catholic Church's newest leader in 2013, has been universally praised for emphasizing the plight of the very poor and calling for compassion for those less fortunate and marginalized by society.