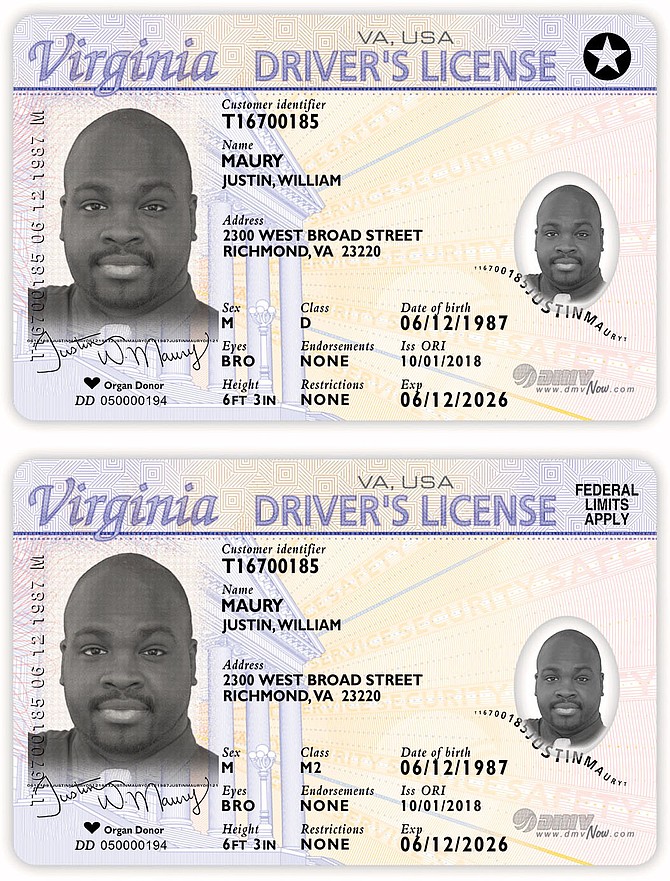 Examples of REAL IDs: the compliant ID has the star in the corner. The non-compliant ID soon will not be able to be used for boarding a flight or getting onto secure federal bases.
Stories this photo appears in:

Crowds at DMV impact wait times, but officials are looking for solutions.
.