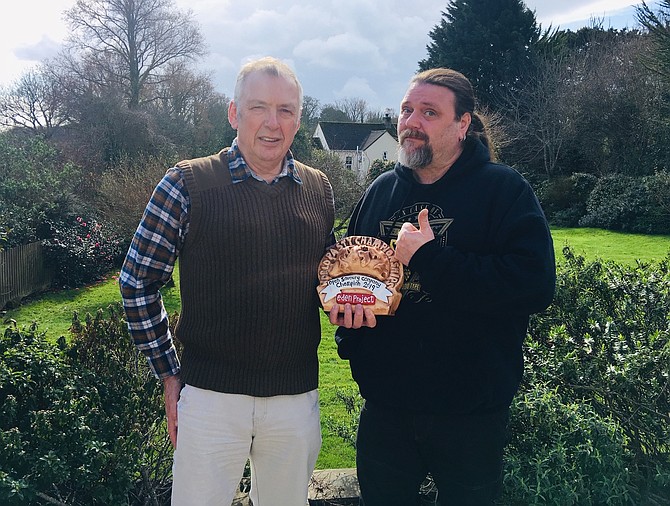 The Vienna bakery that dared put pineapple in a pasty last year have only gone and won again for the second year running at the World Pasty Championships in Cornwall, UK. This time with an oggy inspired by that most American of traditions – the Thanksgiving meal. In a closely contested race, Pure Pasty won in the Open Savoury Company category for the second year running, this time with a Turkey, Sage and Cranberry baked goody.
The company of Vienna returned to the Eden Project for the World Pasty Championships this weekend to do battle with another innovative range of pasties. British owner Michael Burgess and chef Stuart Moll presented a mouth-watering array; as well as the prize-winning turkey. Additional pasties included those inspired by other classic American meals - the Reuben and a Santa Fe Southern Western Veggie. They were joined by British favourites such as Chicken Masala, Pork & Apple and Lamb Jalfrezi.
Last year, Pure Pasty's BBQ Chicken won the Open Category section, provoking a flurry of publicity the size of which hasn't been seen since the first pizza chef put the pineapple on a Hawaiian.
Are they going to make it a hat trick? Who knows, but one thing for certain is they will be back in 2020 with a fresh load of ideas.
Find them on Facebook – @thepurepastyco, Twitter – @PurePasty, and Instagram – Purepasty.