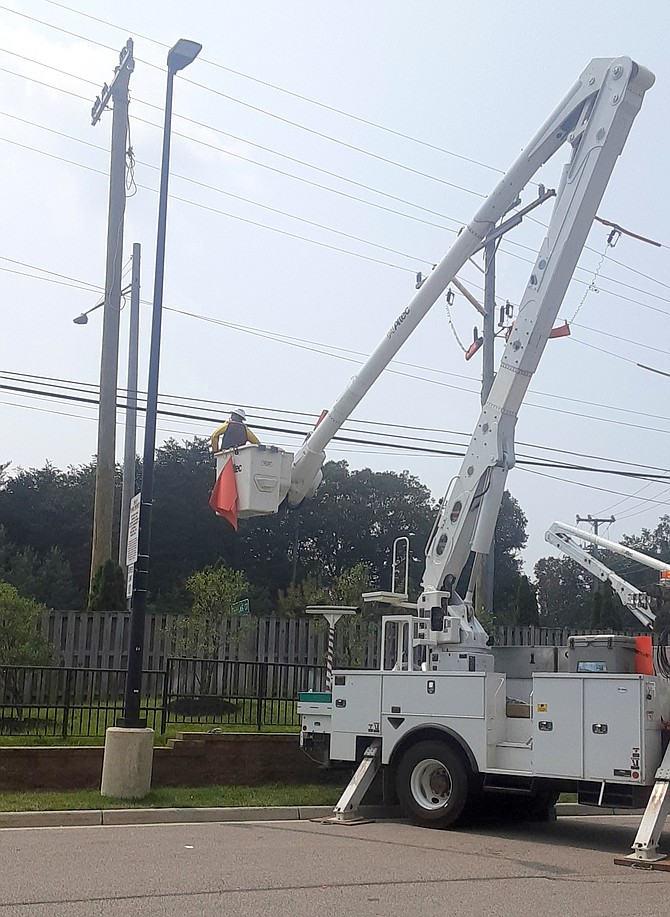 Weather, trees, animals and vehicle accidents are all potential hazards for overhead power lines.
Stories this photo appears in:

Dominion Power is undergrounding wires.
During the frequent thunderstorms that are forecasted throughout the summer, flashlights and candles may have been the short-term answer in the past, but Dominion Energy has another option with a program they are offering called "Strategic Underground," so the lines won't be exposed when lightning strikes and other mishaps.