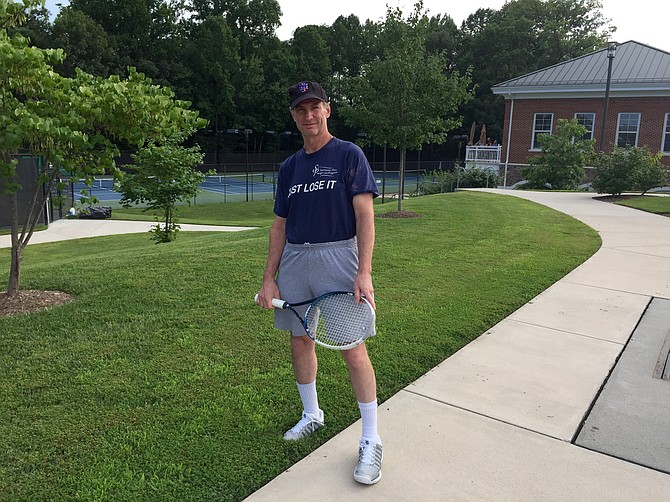 Bob Posner, MD is motivated to keep in shape so that he can hike and play tennis with his children. Posner, 63, lives in Fairfax and has offices in Burke.
Stories this photo appears in:

Starting where you are and staying consistent among suggestions from healthy and fit seniors.
Whether starting a fitness program after the age of 70 or restarting one after raising children and midlife career building, local seniors share inspiring stories of how achieving and maintaining fitness, health and wellness allows them to lead fulfilling, happy and active lives.