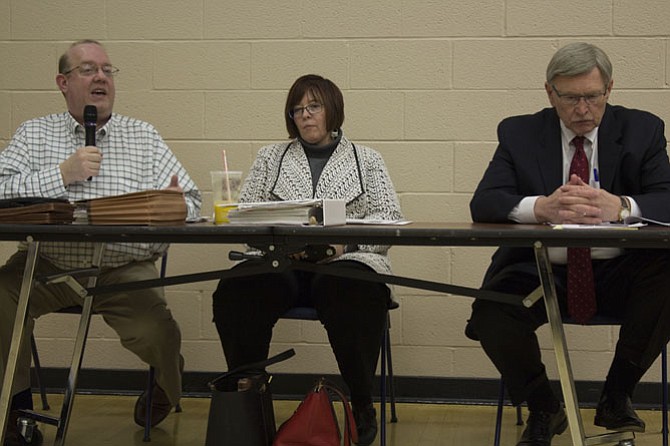 The meeting was moderated by Dale Stein, McLean Citizens Association's Budget and Taxation Committee chair (not pictured). Participants included (from left): Joe Mondoro, CFO for Fairfax County; Kristen Michael, assistant superintendent of financial services for the Fairfax County Public Schools; and Supervisor John Foust (D-Dranesville).
Stories this photo appears in:

McLean Citizens Association discusses county's $4.10 billion advertised budget.
Officials cast a dreary outlook for the ongoing budget negotiations for Fairfax County's 2018 fiscal year.