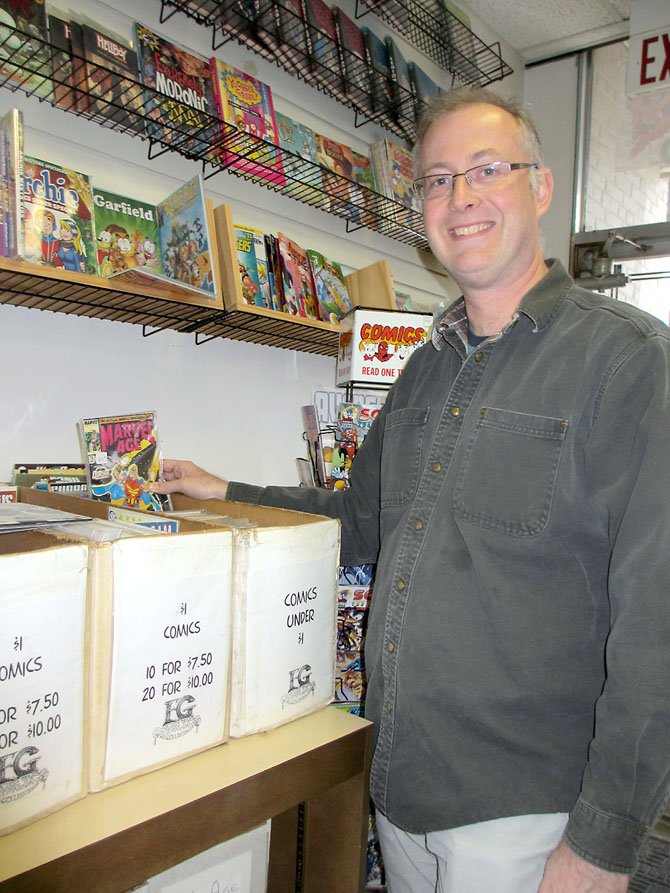 John Enggren, of Vienna, is the father of a 6-year-old and a 10-year-old. He was at E.G. Comics shopping for comic books for his children.

Stories this photo appears in:

E.G. Comics in Vienna features thousands of titles, from vintage to current.
Edwin Gumel really knows his comics. His store, E.G. Comics, has served Vienna and the surrounding area since 1990. He doesn't just sell comics and graphic novels; he grades their condition, he catalogues them, he knows what back issues are worth. Among his stock are niche collections and the more well-known ones, such as Marvel Comics, DC Comics, Image Comics, and Dark Horse Comics.