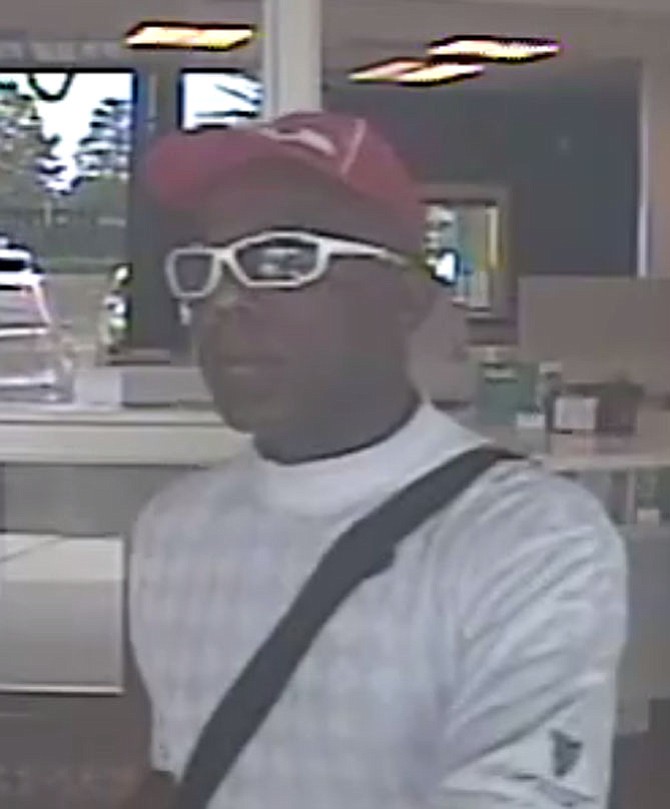 Vienna — Detectives from the Fairfax County Police and the FBI released images of a man
who is suspected of robbing a bank in the Tysons Corner area of Vienna on Thursday, June 22.
The police are asking for the public's help to identify the man.
The robbery happened shortly after 2 p.m. when the suspect entered the bank, approached a teller and demanded money, according to the police. While no one was hurt, the suspect escaped with an undisclosed amount of cash, according to police.
The suspect is described as black, in his 40s, about 5-feet-10-inches tall, and approximately 180 pounds with no facial hair.
The FBI is offering a reward of up to $5,000 for information that leads to the identification, arrest and conviction of this bank robber.
The public may contact the police with any information about the suspect by calling the FCPD at 703-691-2131 or the FBI at 202-278-2000.