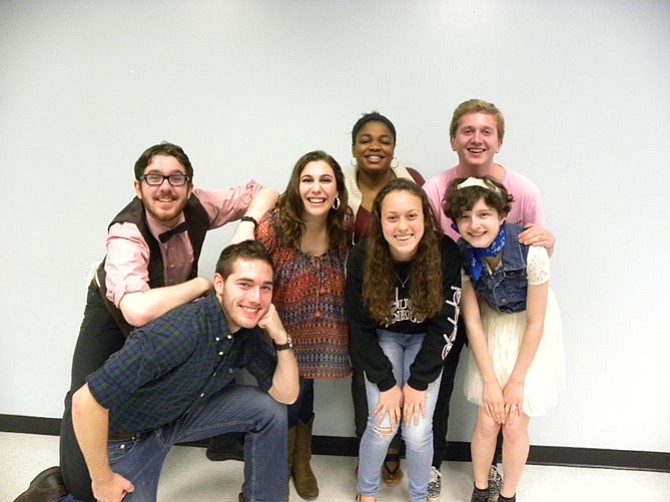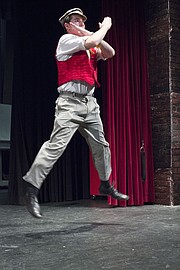 In the most delightful way, Oakton High School in Vienna presents a spring production of "Mary Poppins" the musical from May 7-9.
Junior Megan Griggs, in the titular role, leads a company of actors which include freshmen Cassie Wiltse (Michael); Lindsey Jacobson (Jane); junior Michael Williamson (Bert); and seniors Muriel Wandey (Mrs. Corry), Rob Condas (Mr. Banks) and Savannah Hard (Mrs. Banks). The play is directed by Vanessa Gelinas, with choreography by Wandey and photography by sophomore Hunter Carrico.
How Mary Poppins will fly is a big secret none of the cast will divulge. "We want to keep it a mystery," said Gelinas. "People will just have to come and see."
The musical diverges a bit from the movie version starring Julie Andrews. It delves further on the relationship between Mr. and Mrs. Banks and the children Jane and Michael. "It's more about Mary bringing beauty in a place that's already magical," said Condas, to the agreement of the rest of the main cast. Gelinas said that the message the musical is trying to send is "Anything can happen."
Wiltse, who plays bratty little boy Michael, said that it has been fun working with upperclassmen. She and fellow freshman Jacobson have two of the lead roles. Jacobson, who has been involved in community theatre since fifth grade, said that Jane is the biggest role she has had.
To help the cast get into character, David Cassidy provided some dialect coaching. Gelinas sought his help when the actors' accents ranged from southern United States to Australian. Williams said he also watched a lot of Michael Caine movies, which helped a lot.
"Marry Poppins" will fly into the Oakton High School stage Thursday to Saturday, May 7- 9 at 7 p.m. Tickets are $15 at the door. Oakton High School is located at 2900 Sutton Road, Vienna.